FREE ... Add captions to framed, mounted, photo & poster prints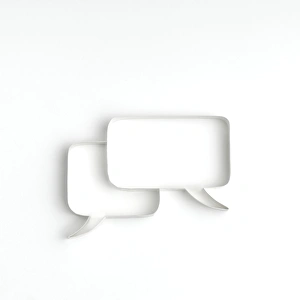 Looking for something new and unique? We've made it possible to add captions and personalised descriptions to some of our products. Captions help to explain what's in a print and can make them more interesting too. Now you can print short and longer descriptions on your prints, or even make them more personal and fun by creating your own. With an incredible assortment of amazing images, we're sure you're going to be amazed and have fun with this new feature and the best part is it's a totally free service.
We are very happy to announce our latest feature.
We have made it possible to add captions and personalized descriptions to products. Now you can add these to framed prints, mounted prints, photo prints and posters.
What Customers Want
Often customers have asked can, or how, do I add a caption, or would it be possible to print a description. Up until recently sadly the answer was always no but guess what, now the answer is yes, you can easily add titles and descriptions to products or even create your own.
About Captions
Captions are used to explain and elaborate images, giving them context. Customers now have the ability to add or edit short title to prints with the additional option to exclude or include longer description. Or even add a personal touch by creating their own.
For every photograph taken, a person was there to experience something amazing and now you can include their captions and descriptions on framed prints, photo prints and posters, or even create something unique or personal to you, your business, or the person it's being gifted.
How to add Captions in 5 Easy Steps
Browse our galleries to find pixel perfect prints
Customise your product; choose a framed, photographic, mounted or poster print
Tick the add caption box
Use the default title and description provided, edited it as needed or, if you're feeling creative add your own, then click the update button
Check to make sure it's how you want it printed then complete the order
Note: generally the printed font size is around 30, however this is adjusted to fit the layout as required
Sit back, relax and we will take care of the rest.
Need inspiration?
To get you inspired, we have rounded up some of our trending images to show you how you can make art prints unique with captions.
Poster Prints
This unique, narrow-angle color image of the Earth solar system, taken from a distance of more than 4 billion miles from Earth, can be made even more amazing when a caption is added.
Science Photo Library Collection
This unique image is a part of the first ever 'portrait' of the solar system taken by Voyager 1. The spacecraft acquired a total of 60 frames for a mosaic of the solar system from a distance of more than 4 billion miles from Earth and about 32 degrees above the ecliptic. From Voyager's great distance Earth is a mere point of light, less than the size of a picture element even in the narrow-angle camera. Earth was a crescent only 0.
Framed Prints
If you're a Reflexologist this foot map would make a perfect addition to your work place wall with a personalised caption adapted your customers.
Science Photo Library Collection
Reflexology is a form of alternative medicine in which disorders in the body are treated by massaging areas of the feet thought to correspond to the affected area. The theory states that disorders are caused by blocked energy channels, which terminate in the feet. Massaging the area of the foot connected to the affected channel can unblock it, allowing the flow of energy to resume, which relieves the symptoms.
Mounted Prints
100s of 1000s of Liverpool fans celebrated the club's historic Champions League win parade through the city. Now you can create your very own personalised sporting memorabilia.
PA Images Collection
It was estimated more than 750,000 Liverpool fans celebrated the club's historic Champions League win during a parade through the city. Jurgen Klopp's team became champions of Europe for a sixth time when they beat Tottenham Hotspur 2-0 in Madrid. The open-top bus parade began at Allerton Maze and ended near the waterfront after moving slowly through a sea of red. turned out.
Photographic Prints
As it's a much loved home on TV and silver screen this Highclere Castle (Downton Abbey) print would make a great gift for any fan. Prints are available in a range of sizes making them perfect for framing at home.
WorldInPrint Collection
Highclere Castle is a country house built in the Jacobethan style by the architect Charles Barry in the 19th century, with a park designed by Capability Brown in the 18th century. The 5,000-acre estate is in Hampshire and gained fame as the setting for the television series Downton Abbey. The real owners are George Herbert and his wife Fiona, the eighth Earl and Countess of Carnarvon.
With an incredible assortment of amazing images to choose from, we think our customers are going to love and have fun this new feature. To start browsing by Categories click here
(Please Note: Print your own images remain private and will not appear on any of our public pages. As part of our GDPR compliance after 12 months they are automatically removed from our servers)
Suzanne, 28th March 2020